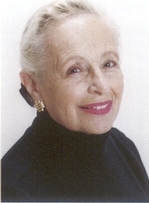 Resort & Second Home Specialist, Senior Residential Specialist
Born and raised in Westchester County, Ann attended Cornell University and embarked on a successful career in advertising sales and marketing in Long Island and Manhattan.
Almost 20 years ago, Ann and her husband discovered Columbia County and became typical weekenders. Enjoying the beauty of the mountains, farmland, the Hudson River, cultural events, boating, fishing, they decided 10 years ago, to make Columbia County their full time home.
Joining Beach and Bartolo as an Associate Broker, Ann brought her experience as both a weekender and a full time resident in both listing homes for sale and finding the best values for her home buyers. Her professional credentials represent the broad base of her knowledge. She has the National Association of Realtors credentials as a Resort and Second Home Specialist and as a Senior Residential Specialist. In addition, she has background as a "Buyer's Agent" and can represent buyers who wish to use those services.
Consistently one of the top agents in the County, Ann welcomes any questions buyers and sellers may have about the current real estate market in Columbia County. Licensed In Massachusetts. 
TESTIMONIALS:
"Anne was wonderful to work with and masterful at figuring out what we really wanted versus what we said we wanted. We ended up with the house of my dreams. She also helped us sell a much less desirable house that needed work right before a major market dip and guided us wonderfully through the negotiations. We bought and sold and closed within days of each other" - 09/06/2016 - Bernstein Dale From Zillow.com https://www.zillow.com/profile/AnnLevitt/
"Ann Levitt was the only agent we used to find our home in Columbia County. She listened attentively to what our needs were, and to what our budget was. Since we were not familiar with the county, Ann oriented us, and we benefitted greatly from her long years of local experience. Her energy is quite impressive- she was willing and able to show us as many homes as we wanted, for as long as we had the stamina to keep going. When we pressed her for advice, Ann was logical, objective and insightful. Once we decided on a house, Ann handled all the ensuing aspects of the buy/sell process with professionalism and confidence. She is a delight to work with in all aspects of real estate acquisition and transaction. We credit Ann for the wonderful life we have found in our home in Columbia County." - 10/29/2015 - user6655262 From Zillow.com https://www.zillow.com/profile/AnnLevitt/
"Thanks too Ann we managed to purchase a second home in New Lebanon, New York City after a fruitless search of close to 2 years. Very professional. Knowledgeable. Patient. Has the experience to guide well. Gives good advice. Her primary concern always was to meet the needs of the client. It was really good to be working with her." - 09/23/2015 – henrylapidos From Zillow.com https://www.zillow.com/profile/AnnLevitt/
"Anne was very willing to find the right buyer for our house using both her intelligence as well as her heart. We were very pleased with the six month sale." -09/21/2015 - dh55new From Zillow.com https://www.zillow.com/profile/AnnLevitt/
"Ann , Was nothing short of heaven sent from our perspective . She came out in the snow, and helped us find our home Simply the best, experience I have ever had with a Realtor . Ann's kind attention to detail and the way she took us under her wind and guided us was just outstanding . My wife was never uncomfortable , and Ann's knowledge of the area and personal history in relation to the market was fantastic. I have plans to sell the home and look for another and my intention is to use Ann for all I do " - 09/21/2015 - bill674 From Zillow.com https://www.zillow.com/profile/AnnLevitt/
"Ann is a most professional real estate agent. After a few conversations Ann took us to see a large number of homes, each with different qualities so that we (and she) could hone in on what was really important to us. She truly listened to our comments and responded to our needs. It doesn't get better than that!" -09/19/2015 - madlady4 From Zillow.com https://www.zillow.com/profile/AnnLevitt/
"Ann was patient and understanding with us as we search for our perfect country home. It took some time, but her knowledge of the area and the market guided us to a wonderful home in a great location." -09/18/2015 - pleaserespond2 From Zillow.com https://www.zillow.com/profile/AnnLevitt/
"Ann is the most kind, caring, and knowledgeable professional we have ever had the pleasure to deal with! She made difficult decisions easier and guided us through every step of the way She has become a true friend!" - 09/18/2015 - user5227948 From Zillow.com https://www.zillow.com/profile/AnnLevitt/